ARTIST * CLAUDIO PARENTELA* ITALY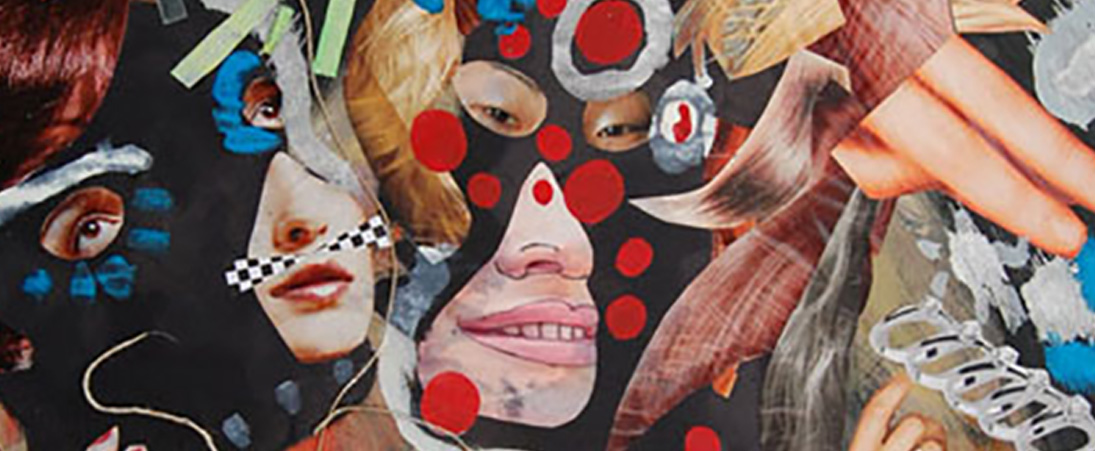 Claudio Parentela is an italian illustrator,painter,photographer,mail artist,cartoonist,collagist,journalist free lance...Active since many years in the international underground scene....His obscure&crazy artworks are present &shown in many,many art galleries in the endless web&in the real world too...&on zines,magazines,cds,t-shirts,tarots,posters,videos….and on other…and other…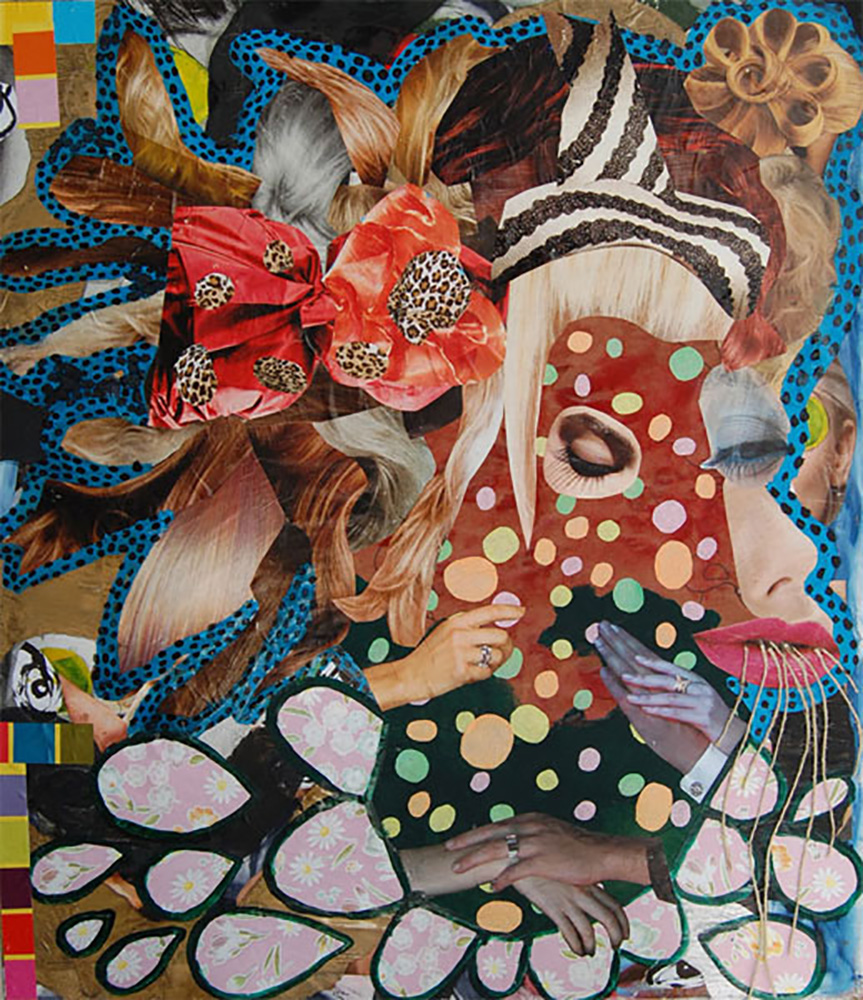 PAINTING25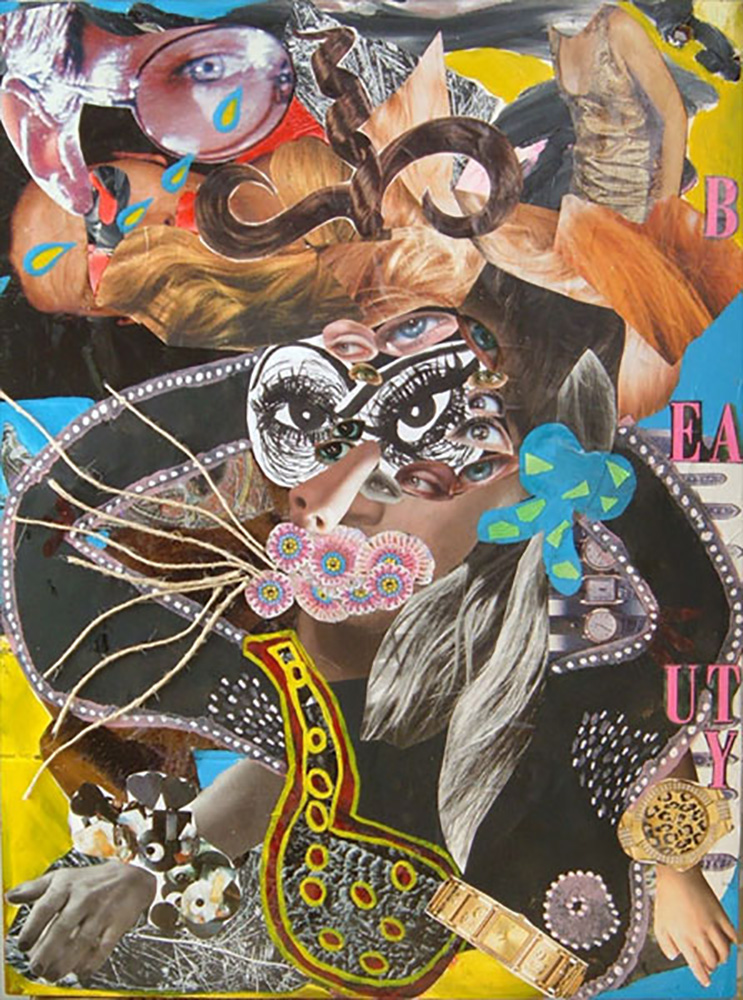 PAINTING24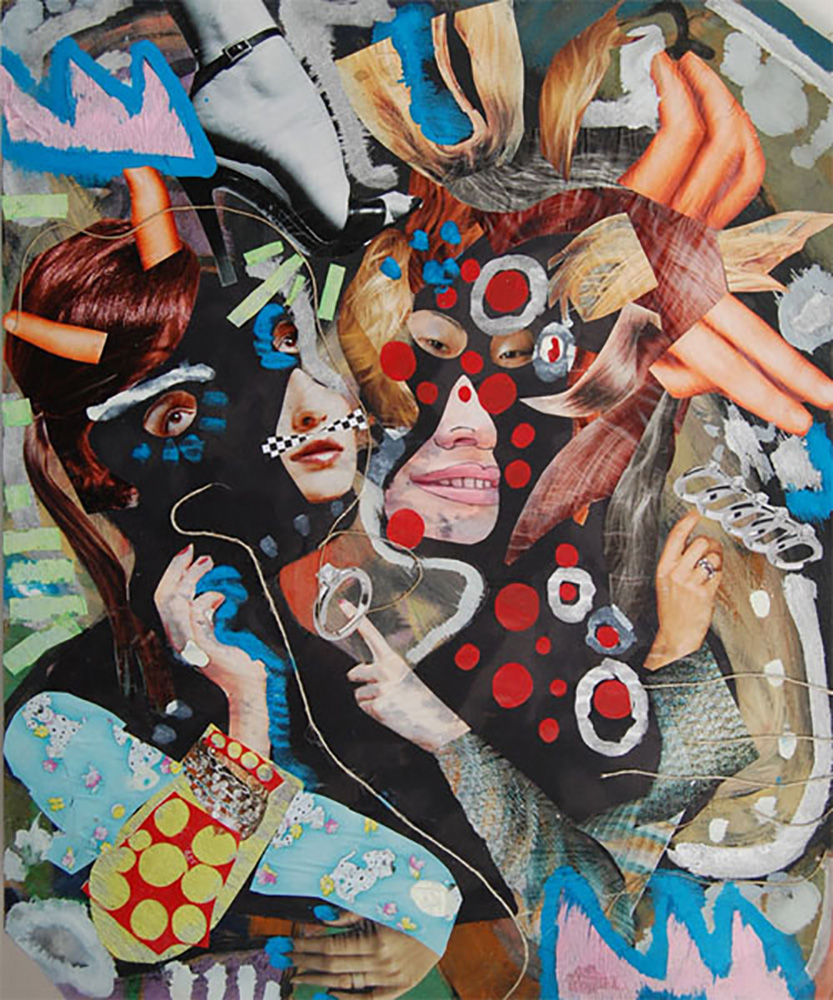 PAINTING23
What is your inspirational source?
All and nothing….High and low fashion, underground comics, experimental music… punk, noise, drone ,avant-garde jazz… Tarots,Aurobindo&Mère... my beloved Osho….Diamanda Galas, Ghedalia Tazartes, Tony Conrad, John Coltrane, Miles Davis, Lydia Lunch, Genesis P.Orridge, Patty Waters…. all my books… .my garden,my cats…people…people….laughs….thoughts…..feelings….eyes…mouths…legs…..steps….steps…steps
ASSEMBLAGE3053
ASSEMBLAGE2787
What are the most meaningful topics you try to represent in your work?
All that I see and that hits my eye in that moment… I'm a big blender of ink, colors, weirdness, confused and distant thoughts. I start with a simple idea…. and I wait for its answer….and its answer always comes by magic . I love to experiment with all, with myself, with color, papers, threads, cords, photos, earth, water, pens, pencils, fabric, plastic, words.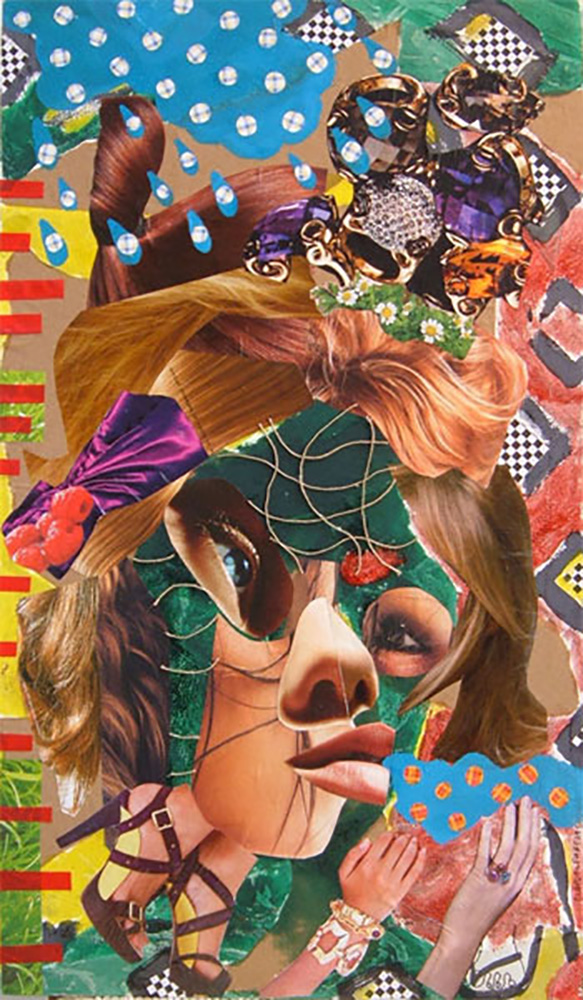 PAINTING27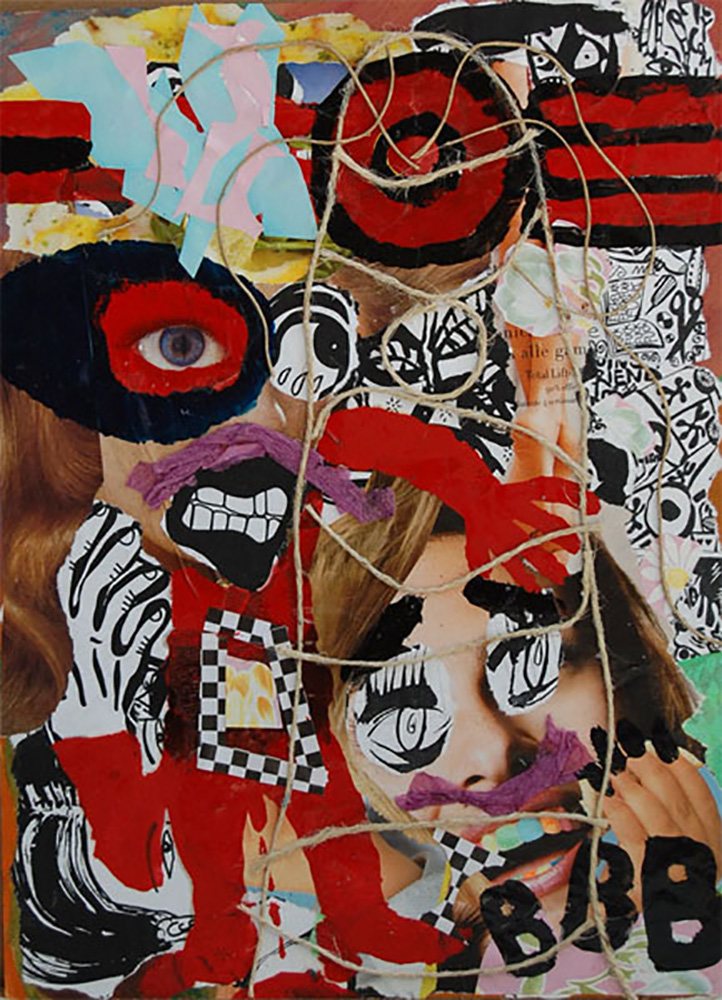 PAINTING36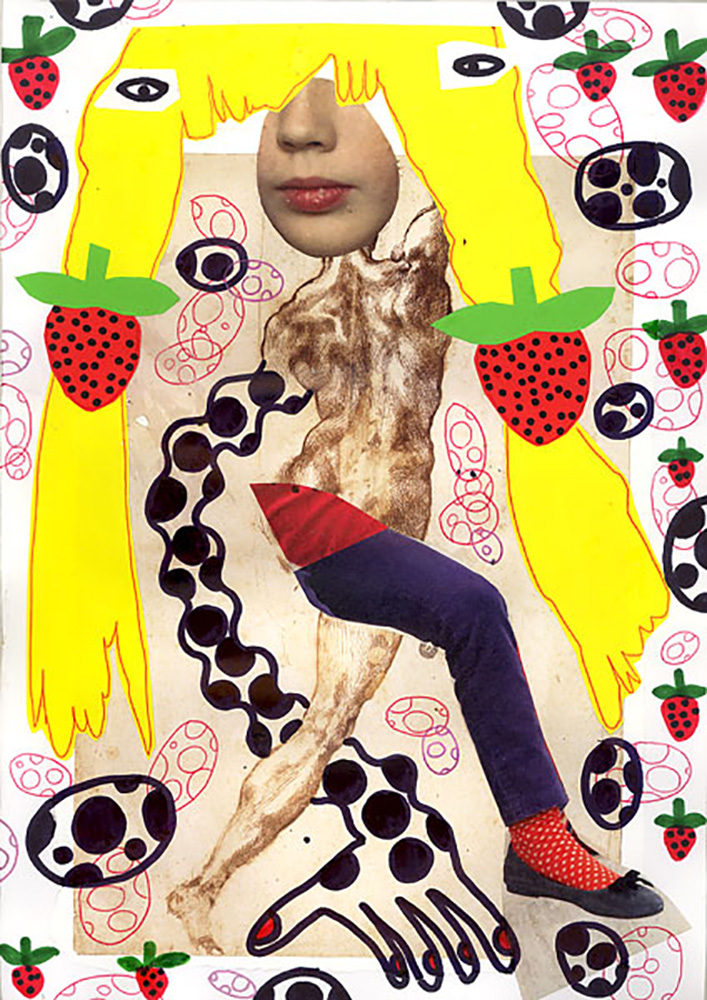 PAINTING1453
How did you find your own style ?
I have been doing this wonderful job since 1996. I couldn't make other than this….I need of total freedom in all…and art gives me continually freedom. I experiment and find myself and my style every day… every day is a challenge, an adventure.
ASSEMBLAGE2908
ASSEMBLAGE2680
Why did you choose this technique to create your work?

Everything goes as it should go, it has its own times. I never plan anything. I wait and the answer comes. My technique evolves and changes and grows with me, with my feeling, with my being. I drew and painted only in black and white for 15 years ..... I then passed to color for natural necessity ... and to use to create everything that I had at hand. I like to experiment with everything that attracts my attention ... lately I shot lots of photos.

ASSEMBLAGE3006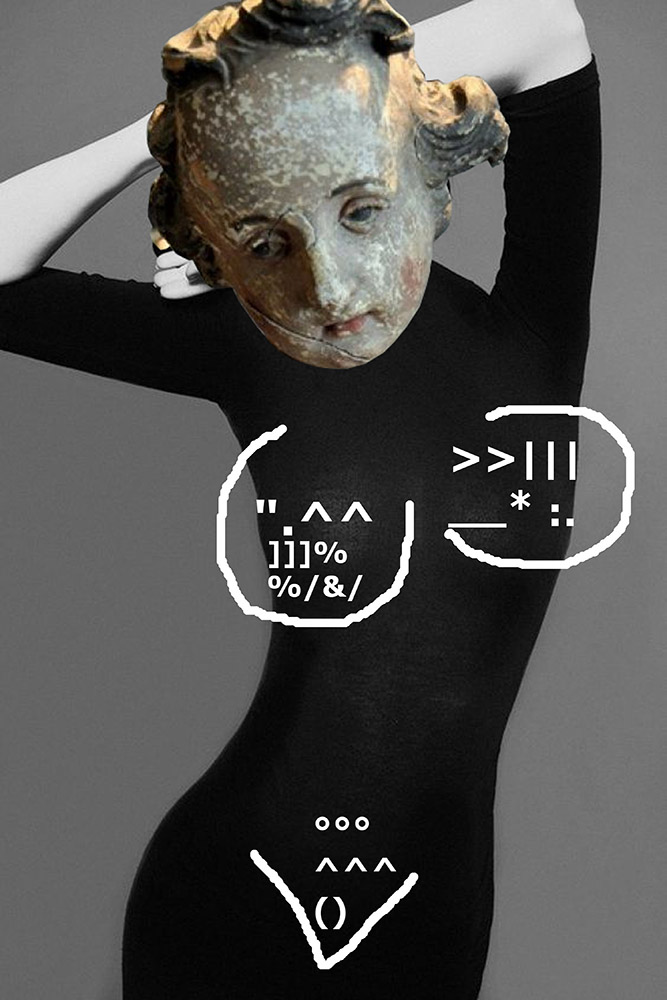 ASSEMBLAGE3062
Do you remember your first work in which you decide to be an artist? what would it be, tell us about it.
Sure ... maybe .... I have always painted since I was a child ... and in my heart I certainly felt that I was different, that I wanted to live of art, in art and with art in all my days . It makes me feel good, free, true. My first work…? A great painting, all in black  white and red. With many strange aliens, with big eyes and sharp knives ... so much blood in the whole painting .... It was the description of a battle between men and aliens... a terrible battle, very very violent.
ASSEMBLAGE3051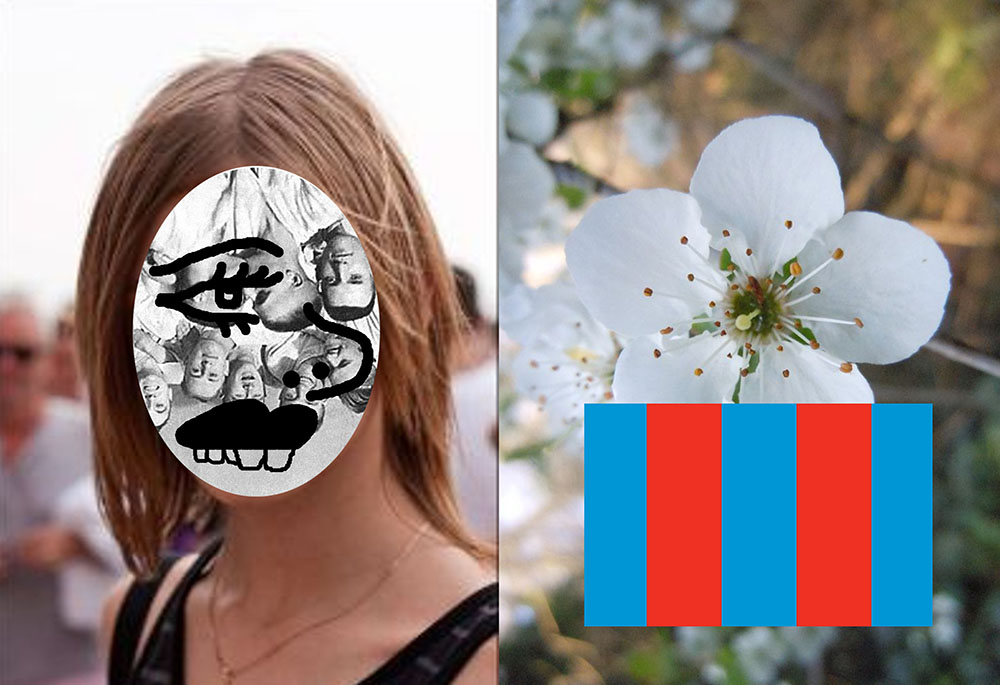 ASSEMBLAGE3016
What are your future projects in digital art and how do you think they will evolve?
Oh…I really love much digital art…. I think it's a wonderful way to use to create… .I work a lot digitally on my photos… there is always so much to learn, to discover, to experiment ... digital art has enormous potentialities… I don't really now what I'll create in the future…. surely I'll work much digitally.
PAINTING1454
PAINTING1465