ARTIST * ADEM ELAHEL * FRANCE
3 years at the Angers's fine arts school. studying video games design in Angoulême, France at the ENJMIN (national school of interactive media)
Interested in New technologies, Art History, Philosophy.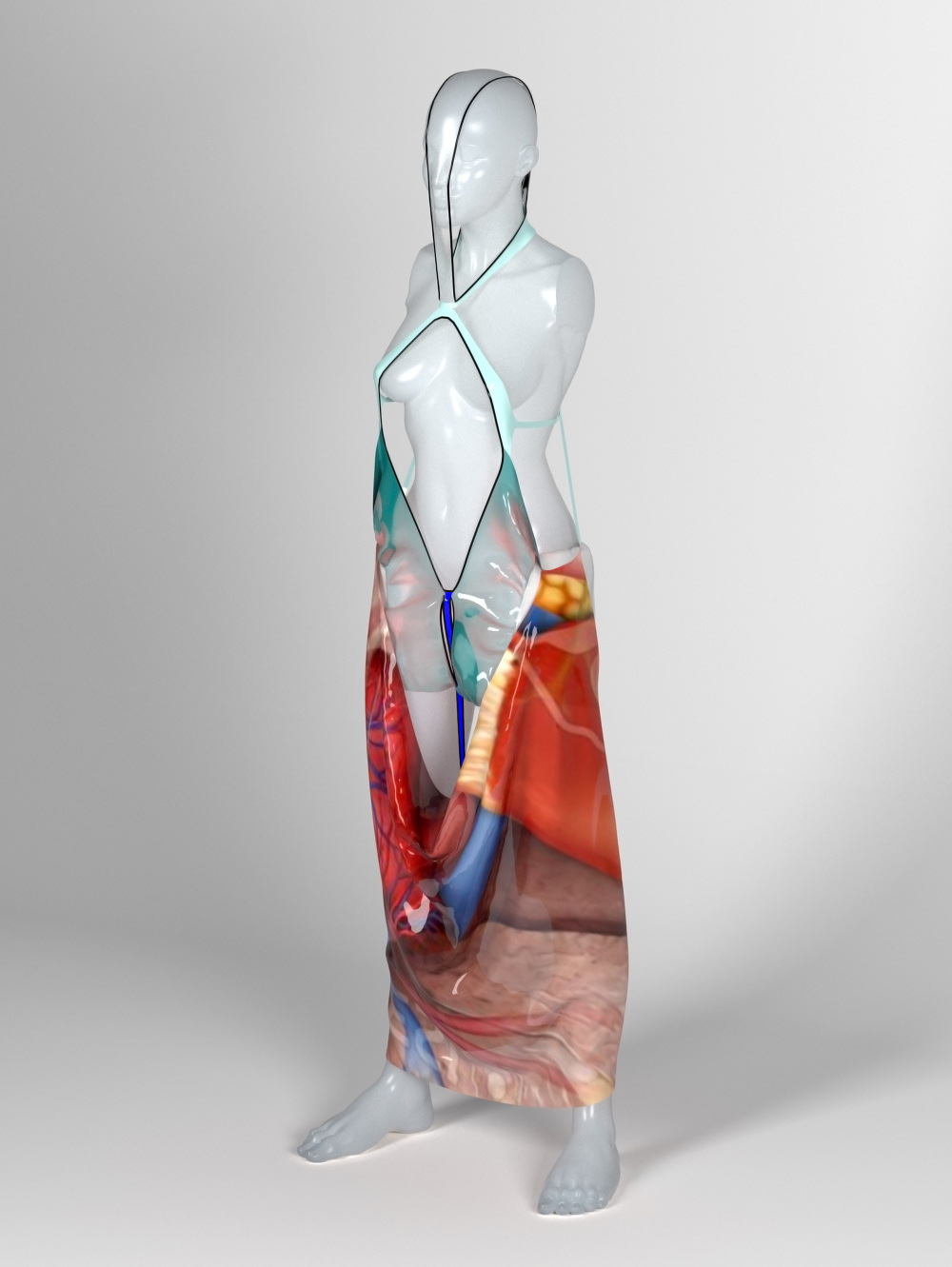 Untitled
What are the most meaningful topics you try to represent in your work?
Most of my work is about the unspeakable and I think there is a certain opacity even for me. I can say that my work has a lot to do with the notion of emptiness. I have always been fascinated by sanitized spaces, perfectly smooth and bland (swimming pools, new urban spaces ...), they appear to me safe, stillborn and eternal. My approach has a lot to do with the vaporwave/accelerationism : the criticism of the consumer society by the incessant recovery of symbols that characterize it to precipitate its fall. I want to sensualise emptiness with a critical purpose and I notice that a certain mysticism gradually takes over which is interesting to look. I think this is because I read a lot about emptiness philosophy (Zuang-tzu, Dogen, Henri Suso, John Tauler, Angelus Silesius, Rilke) and they allowed me to improve my thought concerning this question.
Moreover, the essence of reality interests me a lot, I try to mix processes to blur the origins of each picture. I like when the viewers feel this ambiguity in my work. Although, this is the feedback that people tells me most often : this is CGI or photography ?
Many others topics interest me (virtuality, sexuality, the myth) but they are always closely linked to theses two first Interests.
Untitled
What is your inspirational source?
Everything feeds me ! However particular fields or writings influence me. Serge Salat with his book 'the succession of the real', has greatly influenced me. He deeply revisits the history of art through a contemporary point of view. the field of advertising photography of the 80s, for the compositions issues.The Architect Richard England, who creates haunting postmodern atmospheres. Many writers (Foucault, A.Huxley, H.Michaud, and many others that I've mentioned previously) Introspective experiences (psychedelic, zazen) that I learn and practice a lot. Walks in nature different landscapes (sounds a bit "cliché" but it's true)
Untitled
Untitled
Who are the artists who encouraged you to create and why?
HG Giger, he taught me that pure fascination could be fruitful. Serge Salat, again, with his review of art history and his installations, influenced me a lot.
Bill Viola, for his respect of the ancient art and the bridge he creates between today and yesterday. Jean Pierre Raynaud for his radicality.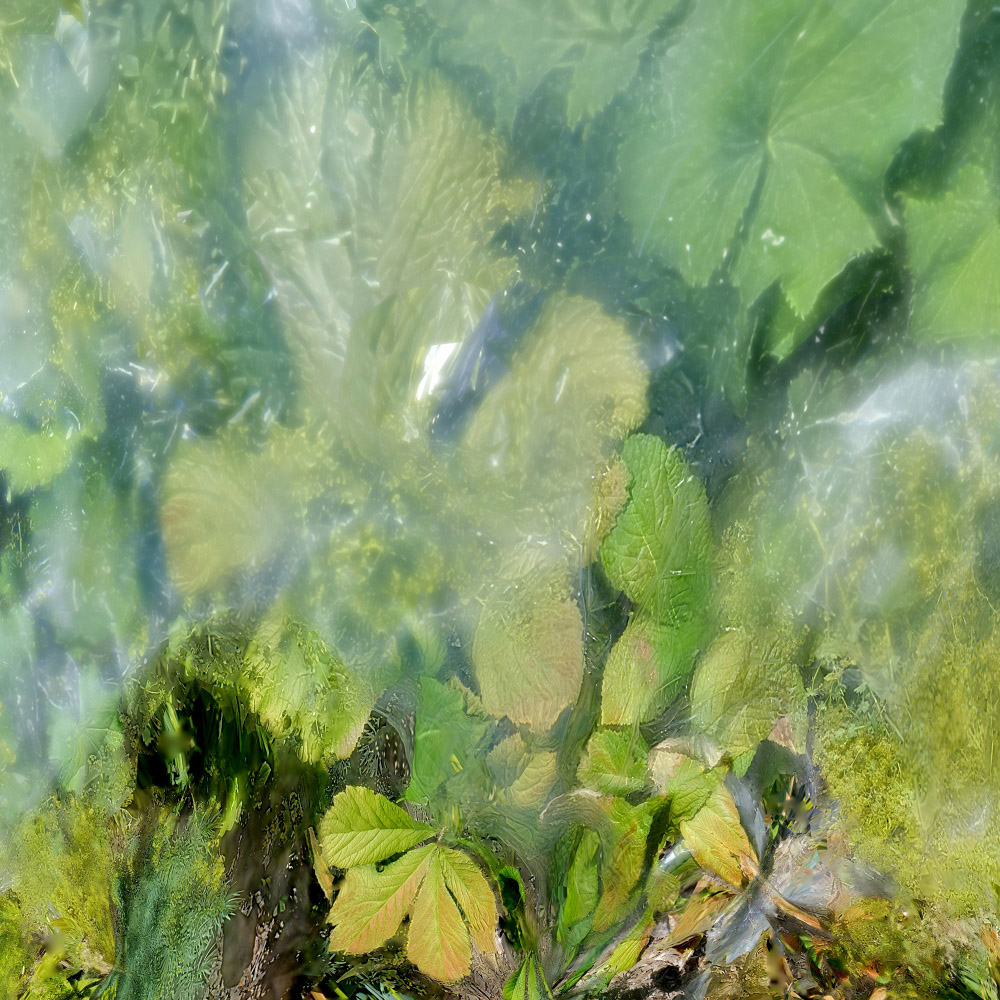 Untitled
Untitled
What are your future projects in digital art and how do you think they will evolve?
Take advantage of my current studies to learn as much as possible and be able to make a quality Video Game. A Video game in which I would like to bring some topics that are underrepresented in the video game industry, (spirituality, psychedelism…). Then Create an Arcade Game place dedicated to artistic video games..
How did you find your own style to create your digital work?
I take the time to practice alone before learning the academic methods, this logic can be applied to many mediums if you try to get a unique style. Obviously, it takes more time. Also when you have a great choice of software, you can choose a specific workflow that fits you and that provide you an unique render.
It is possible to use anecdotic functions as a direct way to make the image. Mix mediums without direct reports.
Untitled
Untitled
Some people think that digital artwork lacks essence because of the use of technological means to create, what could you tell them?
I agree, but I would also add that it's has been the same thought in the pastyears. The painting lost a part of its essence with the new technical reproducibility in the early 20th century. The new medias offer us new horizons, they allowed us to enter the image and to experience the sound, the image, the movement in a completely new way. It's a new step, let's take advantage of it!
Untitled